March Mystery Madness Wrap-up:
For the month of March I participated in the March Mystery Madness Challenge where you try to read mysteries for the month. There were all sorts of challenges and even a bingo card but I kept it simple and tried to include books that I own and had not read.
How I chose these book:
I was inspired to compile a list of African American mystery writers after I watched a booktuber talking about the topic. I tried to think of how many I knew off the top of my head and the list was quite small. So I began compiling a list from that video and then I went on to GoodReads and found a sub-genre list of African American cozy mystery writers. I printed it out and have begun to seek out these author's books. The first 4 books in this list were from that list. The final book is a mystery but not a Cozy Mystery.
It's crazy how I never knew there were African American cozy mystery writers but as in all genres African American writers find it really hard to get publishers to publish their books and when they do, the publishing companies don't promote their books the same often times because they think there is a lack in audience for them. Thus leading to the vicious cycle being fulfilled and the authors have a hard time hitting the numbers the publishers seek. If you have time read this very informative article by the 2015 President of Mystery Writers of America. She elaborates on the struggles of African American writers. The same thing continues today and that article was published 4 years ago! So supporting their work is really important to me.
I March, I read five books, all mysteries and all written by African American women. The following is a list of the books and my thoughts for each:
Title: Land of Shadows (Detective Elouise Norton #1)
Author: Rachel Howzell Hall
Copyright: June 10th 2014
Genre: fiction, mystery
Format: book
Pages: 317
Summary (from Goodreads):
Along the ever-changing border of gentrifying Los Angeles, a seventeen-year-old girl is found dead at a construction site, hanging in the closet of an unfinished condominium.

Homicide detective Elouise "Lou" Norton's new partner Colin Taggert, fresh from the Colorado Springs police department, assumes it's a teenage suicide. Lou isn't buying the easy explanation. For one thing, the condo site is owned by Napoleon Crase, a self-made millionaire… and the man who may have murdered Lou's missing sister thirty years ago.

As Lou investigates the death of Monique Darson, she uncovers undeniable links between the two cases. She is convinced that when she solves Monique's case she will finally bring her lost sister home. But as she gets closer to the truth, she also gets closer to a violent killer. After all this time, can he be brought to justice… before Lou becomes his next victim?
About the Author (Rachel Howzell Hall):
RACHEL HOWZELL HALL is the author of seven novels, including the critically-acclaimed Detective Elouise Norton series. The third novel in the series, Trail of Echoes, was published this past May and received a coveted Kirkus Star and was one of Kirkus Reviews 'Books That Kept Us Up All Night.' Land of Shadows and Skies of Ash (Forge) were included on the Los Angeles Times' "Books to Read This Summer" for 2014 and 2015, and the New York Times called Lou Norton "a formidable fighter—someone you want on your side." She is also collaborating with James Patterson and BookShots on the upcoming "The Good Sister." A featured writer on NPR's acclaimed 'Crime in the City' series, Rachel has also served as a mentor in AWP's Writer to Writer Program and is currently on the board of directors of the Mystery Writers of America. She was recently named one of Apple iBooks' "10 Authors to Read in 2017."
She lives in Los Angeles with her husband and daughter.
My Thoughts:
Reading this book was like reuniting with an old friend. It was that easy to slip into and I loved it. It was was my first book from this author and certainly not my last. I absolutely loved the characters especially Lou. I like all the dimensions of Lou that the author created. Lou is a strong kick-butt, black, female detective working in LA with hopes dreams and flaws like the rest of us. The story development was paced nicely and the mystery was worth the trip. I like how the author included facts about gentrification and the problems it causes for the people being displaced.
"…displacing these people was a cruel and unreasonable act. It wasn't cheap to live in Los Angeles – where would they go? Sure, the neighborhood had its share of thugs and crack dealers,m molesters and rapists, but here were also day-care workers and janitors living in those apartments, third-graders and toddlers, deaconesses and nurses… Where would people like my family, poor but hardworking and decent folks, live?" (Land of Shadows)
She included facts on how the backlog of DNA testing results from so many cases often too late to prosecute. Something I remember hearing about especially regarding rape kits. There are not enough people to process all the data.
I don't like gory books and although she mentions a few cases that were a brutal, she doesn't dive into the details. Which made for a solid story that truly captivated me. I couldn't put this book down and can't wait to read the next book in the series. I love when you first start a series and you know you have more books to explore. Doing my happy dance!
Love this book and giving it the 5 butterflies it deserves!
Title: Murder in G Major (Gethsemane Brown Mystery Series #1)
Author: Alexia Gordon
Copyright: September 13, 2016
Genre: fiction, mystery, cozy mystery
Format: audiobook
Pages: 271
Summary (from Goodreads):
With few other options, African-American classical musician Gethsemane Brown accepts a less-than-ideal position turning a group of rowdy schoolboys into an award-winning orchestra. Stranded without luggage or money in the Irish countryside, she figures any job is better than none. The perk? Housesitting a lovely cliffside cottage. The catch? The ghost of the cottage's murdered owner haunts the place. Falsely accused of killing his wife (and himself), he begs Gethsemane to clear his name so he can rest in peace. Gethsemane's reluctant investigation provokes a dormant killer and she soon finds herself in grave danger. As Gethsemane races to prevent a deadly encore, will she uncover the truth or star in her own farewell performance?
About the Author (Alexia Gordon):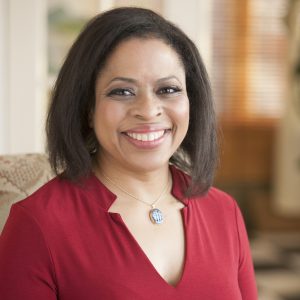 A writer since childhood, she continued writing through college but put literary endeavors on hold to finish medical school and Family Medicine residency training. My medical career established, she returned to writing fiction.
She won a Lefty Award, was nominated for an Agatha Award, and was chosen one of Suspense Magazine's best debuts of 2016.
She is a member of Sisters in Crime, Mystery Writers of America, International Thriller Writers, and the Writers' League of Texas.
My Thoughts:
I meant to read it last month but didn't get to it. But I absolutely loved it. It gave me all the "cozy mystery" feels. I blew through this pretty fast. It was a nice start to a series. I liked all of the characters. It was an easy mystery to solve but I didn't hold that against my ratings of the book because it was a lovely story.
This book was such a delight and I don't recall reading a cozy mystery about a black concert violinist. This story drew me in from the start with such a unique cast of characters. Gethsemane Brown is a stong, funny and a bit quirky protagonist who finds her beliefs challenged with regard to the paranormal. Although she is quite an anomaly in the small Irish town she lands in, she still holds her own and establishes her place despite the odds. I will be sticking around for book two.
Total 4 butterfly cozy mystery!
Title: Death in D Minor (Gethsemane Brown Mystery Series #2)
Author: Alexia Gordon
Copyright: September 13, 2016
Genre: fiction, mystery, cozy mystery
Format: audiobook
Pages: 220
Summary (from Goodreads):
Gethsemane Brown, African-American classical musician and expatriate to an Irish village, solved a string of murders, led a school orchestra to victory in a major competition, and got used to living with a snarky ghost. She can rest easy over the Christmas holiday. Right? Wrong. The ghost has disappeared, her landlord's about to sell her cottage to a hotel developer, and her brother-in-law is coming for a visit—with one day's notice.

She scrambles to call her spectral roomie back from beyond and find a way to save the cottage from certain destruction. But real estate takes a backseat when her brother-in-law is accused of stealing a valuable antique. Gethsemane strikes a deal with a garda investigator to go undercover as a musician at a charity ball and snoop for evidence linking antiques to a forgery/theft ring in exchange for the investigator's help clearing her brother-in-law. At the party, she accidentally conjures the ghost of an eighteenth-century sea captain, then ends up the prime suspect in the party host's murder. With the captain's help, she races to untangle a web of phony art and stolen antiques to exonerate herself and her brother-in-law. Then the killer targets her. Will she save herself and bring a thief and murderer to justice, or will her encore investigation become her swan song?
My Thoughts:
I told you I would stick around for book two and I did. This book was great too. However they switched narrators and I really don't like the way this new voice talent makes the voice for Gethsemane. However, I like the series enough to overlook this and continue.
Title: Mayhem & Mass (A Sister Lou Mystery #1)
Author: Olivia Matthews
Copyright: November 28, 2017
Genre: fiction, mystery, cozy mystery
Format: book
Pages: 384
Summary (from Goodreads):
A Los Angeles transplant, Sister Louise "Lou" LaSalle feels right at home in Briar Coast, New York. After all, her beloved nephew, Chris, works at the college founded by her congregation. But while Sister Lou has always played by the rules, she's about to have her faith in herself tested–by murder . . .

Sister Lou expects some pushback when she invites her friend, Maurice Jordan, to be the guest speaker for the St. Hermione of Ephesus Feast Day presentation. The theology professor is known far and wide for his controversial views. What she's not prepared for is finding him dead in his hotel room, bashed over the head.

When the local deputies focus on the members of her congregation as suspects, Sister Lou takes matters into her own hands. Against Chris's wishes, she teams up with a cynical local reporter to delve into Maurice's life. The unlikely partners in crime-fighting uncover a litany of both devotees and detractors. And though it might take a miracle to find the killer, Sister Lou vows to carry on until justice prevails . . .
About the Author (Olivia Matthews/Patricia Sargeant):
Patricia Sargeant writes under two different pen names: Olivia Matthews and Regina Hart. Patricia Sargeant is the national best-selling, award-winning author of more than 20 novels. Her work has been featured in national publications such as Publishers Weekly, USA Today, Kirkus Reviews, Suspense Magazine, Mystery Scene Magazine, Library Journal and RT Book Reviews. She's also been interviewed on podcasts including Destination Mystery with Laura Brennan, Conversations LIVE! with Cyrus Webb, Read You Later with Lasheera Lee and Katara's Café with Katara Johnson.
You can watch the author talk about the Sister Lou Mystery Series here if you have some time. The video is a fantastic introduction to the series.
My Thoughts:
I was so excited to order this cozy written by an African American author. I meant to read it in February but didn't get to it. But I absolutely loved it. It gave me all the "cozy mystery" feels. I blew through this pretty fast. It was a nice start to a series. I liked all of the characters. I like how the author gave the reader more dimensions to the Catholic Sister. I think we are often misinformed and see them as frail and secluded. But this book created Sister Lou, a 67 year old sister and the other women of the congregation as strong, intelligent women.  It was an easy mystery to solve but I didn't hold that against my ratings of the book because it was a lovely story. I look forward to book two.
Title: My Sister. The Serial Killer
Author: Oyinkan Braithwaite
Copyright: November 20, 2018
Genre: fiction, mystery
Format: book & audiobook
Pages: 224
Summary (from Goodreads):
My Sister, the Serial Killer is a blackly comic novel about how blood is thicker – and more difficult to get out of the carpet – than water…

When Korede's dinner is interrupted one night by a distress call from her sister, Ayoola, she knows what's expected of her: bleach, rubber gloves, nerves of steel and a strong stomach. This'll be the third boyfriend Ayoola's dispatched in, quote, self-defence and the third mess that her lethal little sibling has left Korede to clear away. She should probably go to the police for the good of the menfolk of Nigeria, but she loves her sister and, as they say, family always comes first. Until, that is, Ayoola starts dating the doctor where Korede works as a nurse. Korede's long been in love with him, and isn't prepared to see him wind up with a knife in his back: but to save one would mean sacrificing the other…
About the Author (Oyinkan Braithwaite):

Oyinkan Braithwaite is a graduate of Creative Writing and Law from Kingston University. Following her degree, she worked as an assistant editor at Kachifo, a Nigerian publishing house, and has been freelancing as a writer and editor since. In 2014, she was shortlisted as a top-ten spoken-word artist in the Eko Poetry Slam, and in 2016 she was a finalist for the Commonwealth Short Story Prize. She lives in Lagos, Nigeria.
My Thoughts:
Hmmm…I started the book and stopped it. Then I tried again. Then I picked up the audiobook and I was able to move through the story. There was a lot of hype for this book when it was released and so I avoided it and I also didn't like the title. The title felt so gimmicky. But I was participating in #MarchMysteryMadness and this book was in my library and I could fulfill the 'borrowed' category for the bingo. So I went with it but have to say I wasn't very impressed with the story and the way it unfolded. It did explore some sister dynamics but I just didn't like any of the characters so I always felt detached from the story. The abrupt ending also sealed the deal for me. I just wasn't in to it and not sure what I was missing regarding the hype of this book.
I give this a 2 1/2 butterflies but I can't find the file.
I really love participating in this challenge because I am reminded how much I love a good mystery book!
Happy Reading!
Belinda