Hello my bookworm friends! Fall is in the air. It is one of my favorite seasons and cozying up with a book is my favorite activity as the cooler months approach.  So along with all the back to school preparation for my boys I also scope out the fall book releases that I think I might want to land on my bookshelf. The following are a few that I have on pre-order to ensure quick arrival:
(release date: September 8, 2015)
At once incendiary and icy, mischievous and provocative, celebratory and elegiac—here is a deeply felt meditation on race, sex, and American culture through the prism of the author's rarefied upbringing and education among a black elite concerned with distancing itself from whites and the black generality while tirelessly measuring itself against both.
Born in upper-crust black Chicago—her father was for years head of pediatrics at Provident, at the time the nation's oldest black hospital; her mother was a socialite—Margo Jefferson has spent most of her life among (call them what you will) the colored aristocracy, the colored elite, the blue-vein society. Since the nineteenth century they have stood apart, these inhabitants of Negroland, "a small region of Negro America where residents were sheltered by a certain amount of privilege and plenty."
Reckoning with the strictures and demands of Negroland at crucial historical moments—the civil rights movement, the dawn of feminism, the fallacy of postracial America—Jefferson brilliantly charts the twists and turns of a life informed by psychological and moral contradictions. Aware as it is of heart-wrenching despair and depression, this book is a triumphant paean to the grace of perseverance.
My interests:
Reflections and discussions about race and class never get old. I feel as a citizen of the US and as a black person, I feel compelled to explore the many stories told to elevate my own understanding. So this book sounds like another to add to my TBR.

(release date: September 22, 2015)
Readers of all ages and walks of life have drawn inspiration and empowerment from Elizabeth Gilbert's books for years. Now this beloved author digs deep into her own generative process to share her wisdom and unique perspective about creativity. With profound empathy and radiant generosity, she offers potent insights into the mysterious nature of inspiration. She asks us to embrace our curiosity and let go of needless suffering. She shows us how to tackle what we most love, and how to face down what we most fear. She discusses the attitudes, approaches, and habits we need in order to live our most creative lives. Balancing between soulful spirituality and cheerful pragmatism, Gilbert encourages us to uncover the "strange jewels" that are hidden within each of us. Whether we are looking to write a book, make art, find new ways to address challenges in our work,  embark on a dream long deferred, or simply infuse our everyday lives with more mindfulness and passion, Big Magic cracks open a world of wonder and joy.
My interests:
I have enjoyed Elizabeth Gilbert since I read Eat, Pray, Love. I find her very intriguing to listen to when she is interviewed. I especially like her interviews with Oprah both on her old and now her new show.
When I saw she had a new book coming out, I was all over it and I think her principles she goes into this book with will help me both personally and professionally.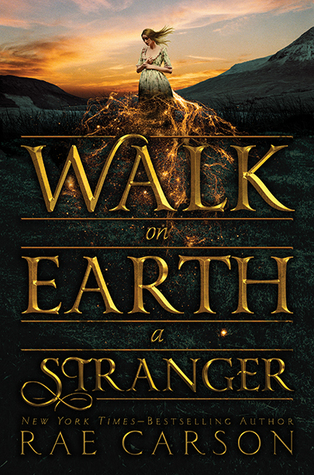 (Release date: September 22, 2015)
Lee Westfall has a secret. She can sense the presence of gold in the world around her. Veins deep beneath the earth, pebbles in the river, nuggets dug up from the forest floor. The buzz of gold means warmth and life and home—until everything is ripped away by a man who wants to control her. Left with nothing, Lee disguises herself as a boy and takes to the trail across the country. Gold was discovered in California, and where else could such a magical girl find herself, find safety?
Walk on Earth a Stranger, the first book in this new trilogy, introduces—as only Rae Carson can—a strong heroine, a perilous road, a fantastical twist, and a slow-burning romance. Includes a map and author's note on historical research.
My interests:
A historical fiction with an interesting twist on a gold rush story with a female main character that can detect gold and has to disquise herself as a boy to escape the antagonist drew me to this book. I am intrigued.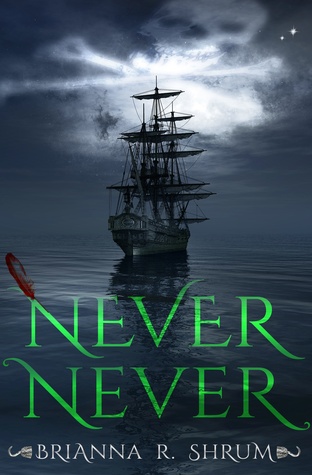 (release date: September 22, 2015)
James Hook is a child who only wants to grow up.
When he meets Peter Pan, a boy who loves to pretend and is intent on never becoming a man, James decides he could try being a child—at least briefly. James joins Peter Pan on a holiday to Neverland, a place of adventure created by children's dreams, but Neverland is not for the faint of heart. Soon James finds himself longing for home, determined that he is destined to be a man. But Peter refuses to take him back, leaving James trapped in a world just beyond the one he loves. A world where children are to never grow up.
But grow up he does.
And thus begins the epic adventure of a Lost Boy and a Pirate.
This story isn't about Peter Pan; it's about the boy whose life he stole. It's about a man in a world that hates men. It's about the feared Captain James Hook and his passionate quest to kill the Pan, an impossible feat in a magical land where everyone loves Peter Pan.
My interests:
Ok, I loved Peter Pan and I like how this book takes a different approach to expand on the story. Have you seen the new trailer for the new Peter Pan movie called Pan? It looks amazing and it doesn't hurt that Hugh Jackman will be in the film.  I feel like this year might be the year of all things Peter Pan and I have no problem jumping on board.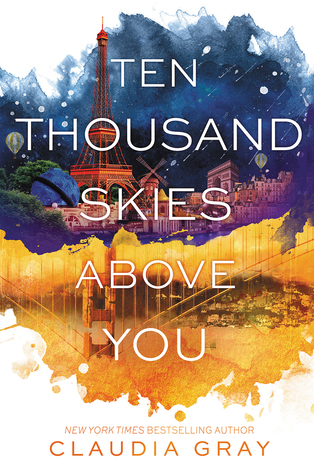 (released on: November 3, 2015)
In this sequel to A Thousand Pieces of You by New York Times bestselling author Claudia Gray, Marguerite races through various dimensions to save the boy she loves.
Ever since she used the Firebird, her parents' invention, to cross through to alternate dimensions, Marguerite has caught the attention of enemies who will do anything to force her into helping them dominate the multiverse—even hurt the people she loves. She resists until her boyfriend, Paul, is attacked, and his consciousness is scattered across multiple dimensions.
The hunt for each splinter of Paul's soul sends Marguerite racing through a war-torn San Francisco, the criminal underworld of New York City, and a glittering Paris where another Marguerite hides a shocking secret. Each dimension brings Marguerite one step closer to rescuing Paul. But with every trial she faces, she begins to question the one constant she's found between the worlds: their love for each other.
My interests:
Last year, I pre-ordered the first book in this series and the story was very interesting to me. After I finished, I knew I would have to pre-order the sequel when I knew it would be released.  The review for the first book, A Thousand Pieces of you can be found here.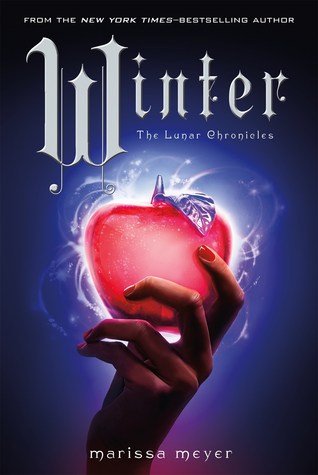 Winter by Marissa Meyer
(Release date: November 10)
Princess Winter is admired by the Lunar people for her grace and kindness, and despite the scars that mar her face, her beauty is said to be even more breathtaking than that of her stepmother, Queen Levana.
Winter despises her stepmother, and knows Levana won't approve of her feelings for her childhood friend–the handsome palace guard, Jacin. But Winter isn't as weak as Levana believes her to be and she's been undermining her stepmother's wishes for years. Together with the cyborg mechanic, Cinder, and her allies, Winter might even have the power to launch a revolution and win a war that's been raging for far too long.
Can Cinder, Scarlet, Cress, and Winter defeat Levana and find their happily ever afters? Fans will not want to miss this thrilling conclusion to Marissa Meyer's national bestselling Lunar Chronicles series.
My interests:
Oh where to begin. I am totally not embarrassed to say that I thoroughly enjoyed this YA series and anxiously await this final installment.  I never knew I could get into retelling of fairy tales but now I know, that it's possible and I think I will re-read the last book right before this one comes out in November so that it will feel seamless.
Are there any releases you are anxiously awaiting to get your hands on?
Happy reading!
Belinda