Hello! It's Tuesday and you know what time it is…Top Ten. Top Ten Tuesday is a weekly feature hosted by The Artsy Reader Girl, Jana every week, they post a new topic/top ten list and invite everyone to share their own answers. I looked at this week's challenge and definitely knew I could do this one since I have so many books I own and haven't read!
Island of Sea Women by Lisa See
I love her books and once again she has created a historical fiction that has excited me to learn something new to me – the Haenyeo (female divers) of the Korean province of Jeju. It sounds like a fascinating history and I know once I read the book I will be all over the internet to learn more about this important part of history. I pre-ordered this book once I found out about it and I have already received it so it will be read this spring for sure.
The Prey of Gods by Nicky Drayden
I can not remember I heard about this author but she has popped on my radar and I look forward to reading a sci-fi, fantasy novel set in South Africa with a band of unlikely characters trying to save the world.
Mayhem & Mass (A Sister Lou Mystery) by Olivia Matthews
I love sneaking cozy mysteries into my reading time. Especially between heavier books. But I am so excited to read this because it is a cozy written by an african-american author. She has already written several books in the series so I have a wonderful list to continue once I read this one.
Eloquent Rage: A Black Feminist Discovers Her Superpower by Brittney Cooper
I bought this book to go add to my social justice library that I am collecting for myself. I look forward to reading this book to learn more and I am particularly interested as a black woman to read a book that presents multiple ways race, gender, and class affect the oppression of black women, and how they subsequently navigate in this world. I am sure I will find it quite affirming.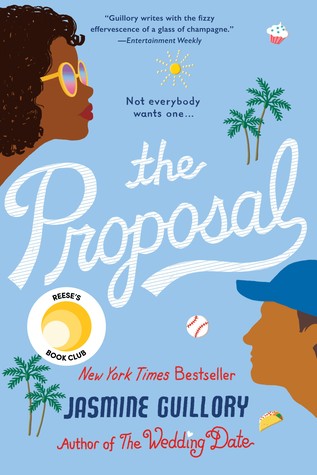 The Proposal by Jasmine Guillory
I absolutely loved reading The Wedding Date which was Guillory's debut novel. It was a really fun contemporary which is a genre I haven't read in a long time. It was so enjoyable that I picked up this second book. It's not the a series but if she writes the way she did in the first, I will gobble it up fast!!
Out of the Easy by Ruta Sepetys
I am late to game with this author. I first heard about her over 4 years ago and still have read any of her novels. My husband bought this one for me on my last birthday and I can't wait to jump in to it. It's one of my favorite genres, historical fiction so I got to get to it. This one is set in the French Quarter in New Orleans, a place I have had the pleasure of visiting so it will be fun to revisit.
Tumbling by Diane McKinney-Whetstone
Bought this book a couple years ago. I absolutely love the cover. I own two books by this author but haven't cracked one open. This year would be a great year to do that.  A family drama set in Philly in the 1940s and 50s, that focuses on a couple on the brink of splitting when something unexpected arrives to change the tides. Sounds like I need to read it for sure.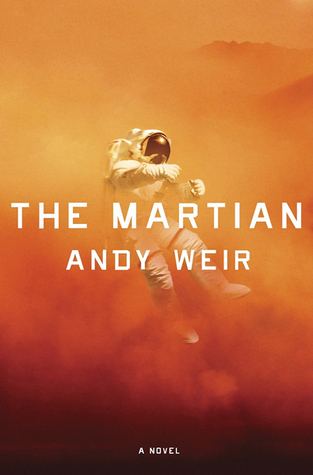 The Martian by Andy Weir
Oooo, don't let my husband see this post. I know I have a good man because I told him to read this book when it came out and when this book first came out and he did. Then the movie came out and he said he would wait for me to read the book and then watch it with me. Well hello!! I still haven't read it! So I need to step up and get on it.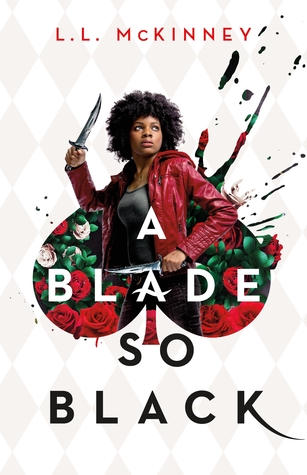 A Blade so Black by L.L. McKinney
A young adult fantasy inspired by Alice in Wonderland with a black female protagonist sounds like fun. Sign me up!
The Clockmaker's Daughter by Kate Morton
Bought this end of last year, sounded like an interesting historical fiction mystery set in 1862 and the present. I hope this author can deliver a ride like Susanna Kearsley does in her books. If so, it will be a win!
Happy reading!
Belinda