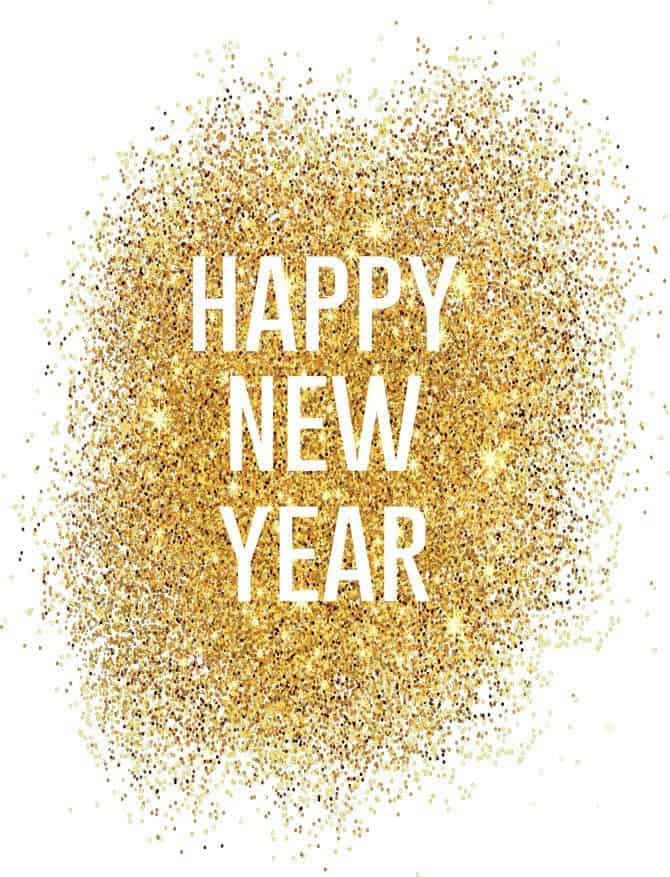 I'm sending a big Hello and Happy New Year to you! I had such a nice holiday break. It was just how I needed to end 2016. I completed some projects, I refined my workspace, I began preparing my work plan for the first quarter, I created a 2017 reading list for my Book Nook, and most importantly I spent time with family and reflected on all the great things that happened in my life during 2016.
So I begin this year, with so much hope, delight, and gratitude. My family is healthy and happy and I have so much planned for 2017 that I can't wait to share with you all. In terms of this website, I will be working on a redesign and I will be creating some new series on the blog while retiring some old ones. I have some new health goals and will be bringing you along my journey as always. I look forward to all of the possibilities for 2017.  In the meantime, let's just enjoy right now, this day, this moment.
Today is National Drinking Straw day. On January 3, 1888, Marvin C. Stone received the patent for the paper drinking straw.
I don't know about you, but my kids still love using straws. So in honor of this invention, don't forget to grab a straw to enjoy a favorite beverage today.
Well, I must get to work. Have a blessed day my friends!
Belinda